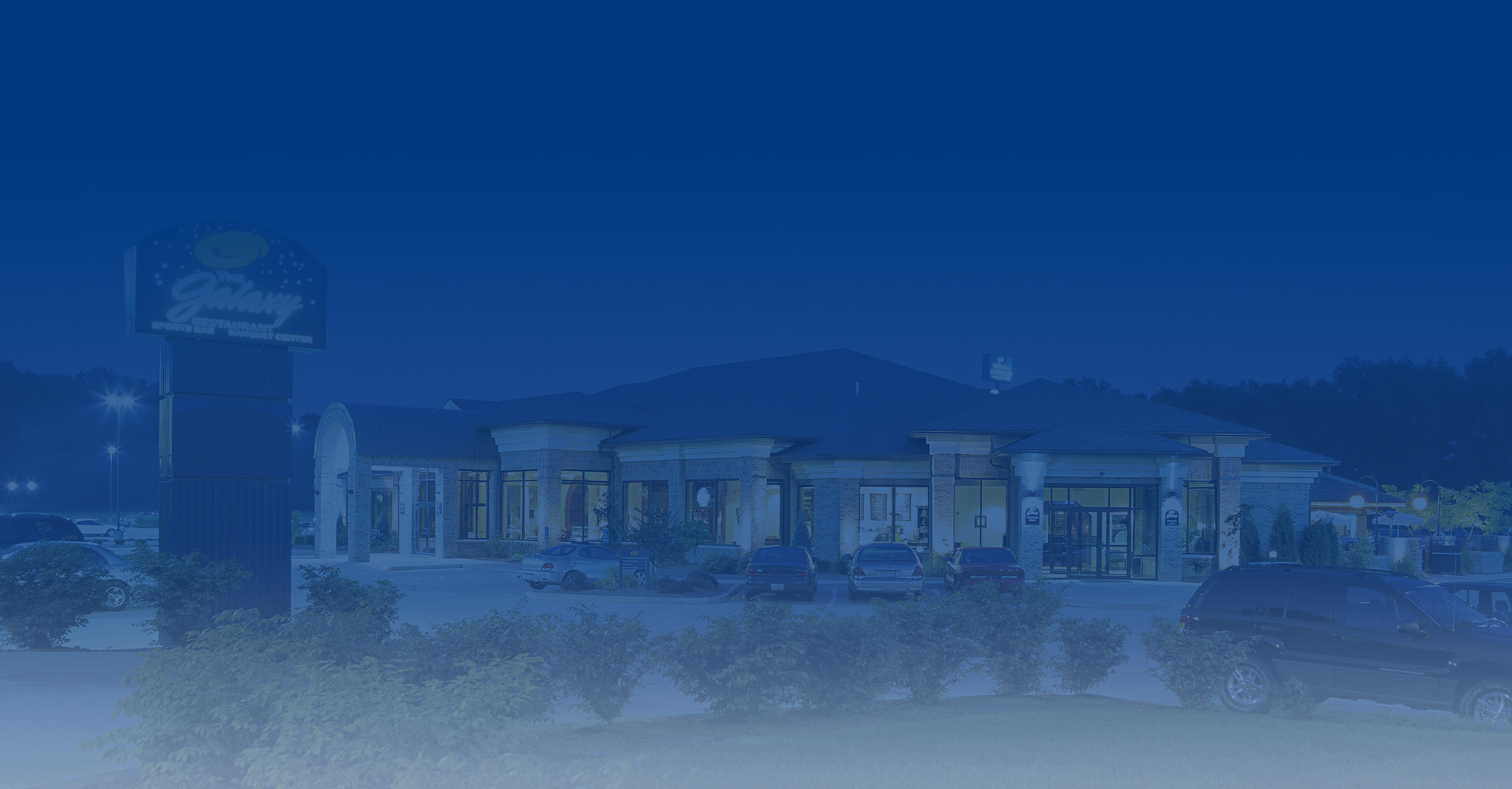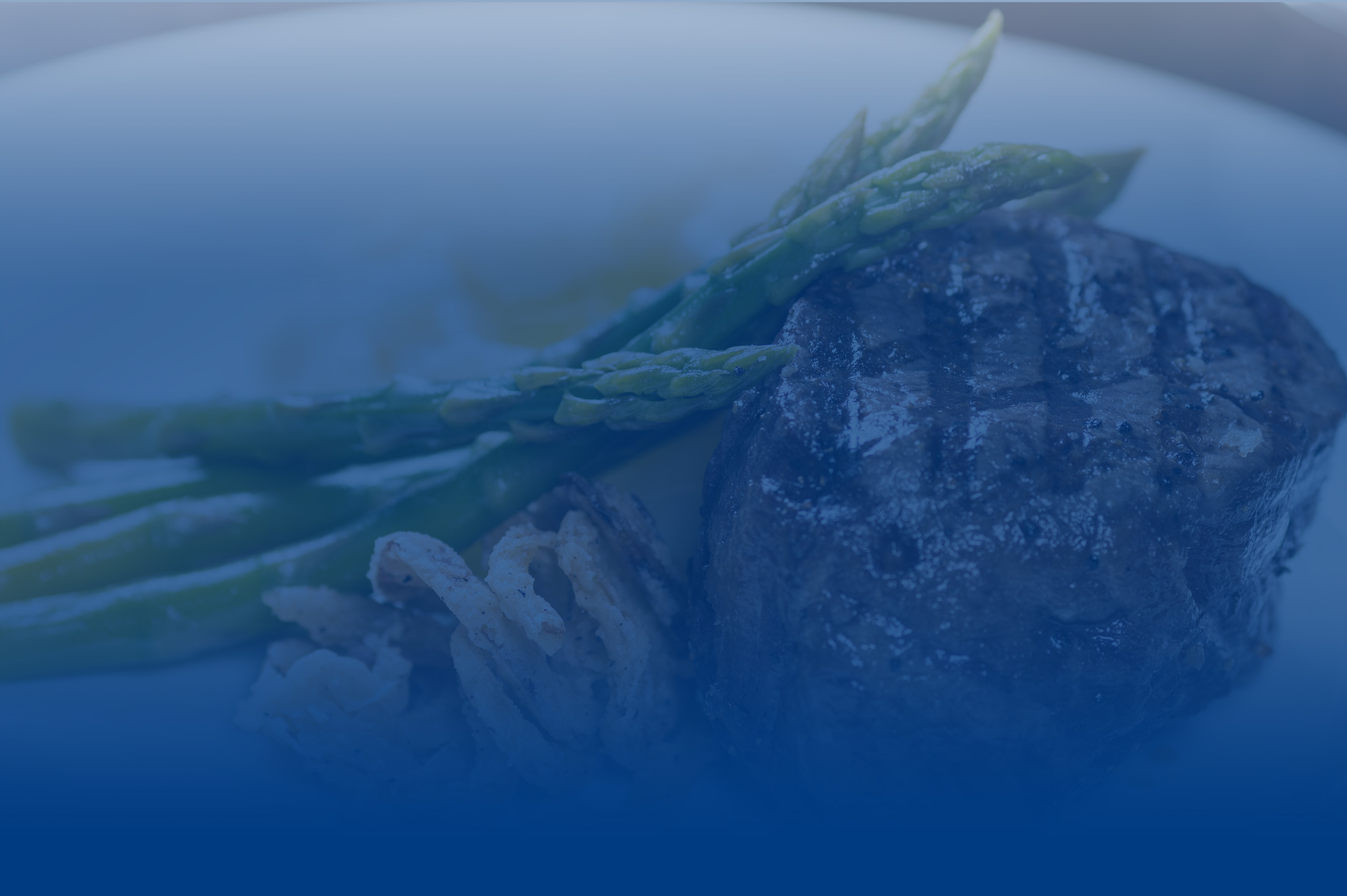 Today's Features
Burger of the Month
"Back Yard BBQ Burger"
8oz burger Circle L Ranch, Shaved prime rib, BBQ Chicken Breast, 2 Texas Twinkies, Coleslaw, Onion ring, Cheddar, American, Pepper jack, Texas toast. $15
Chefs Table weekly features for week of August 12th-18th, 2020:
APPETIZERS

BACON WRAPPED BRUSSEL SPROUTS
Brussel sprouts wrapped in bacon, roasted and served over parsnip puree. Topped with Kentucky Bourbon Ale bacon lardons, balsamic glazed and sliced almonds.
12

SHRIMP AND ANDOUILLE SKEWERS
Skewers of andouille sausage and shrimp. Served with Cajun aioli.
14

SALADS

GRILLED CAESAR
Grilled hearts of romaine, parmesan cheese, croutons, bacon and Caesar dressing.
13

CAPRESE
Beefsteak tomatoes, mozzarella cheese, basil, balsamic reduction and basil oil.
13

ENTRÉES

BONE IN FILET*
14oz bone in filet mignon served with roasted potatoes and asparagus.
45
Glass Pairing: #125 Beringer Knights Valley Cabernet Sauvignon 2016, CA $18
Bottle Pairing: Bin #629 Chateau Fontenil 2003 Fronsac, Bordeaux, France (WS:90 best after 2008) $58

PENNE A LA VODKA
Penne pasta, house made Italian sausage, vodka sauce, basil and parmesan cheese.
23
Glass Pairing: #115 Jules Taylor Sauvignon Blanc 2018 Marlborough, New Zealand $11
Bottle Pairing: Bin #533 Felsina "Berardenga" Chianti Classico 2013 DOCG, Tuscany, Italy WS:92 $52
STUFFED PORK TENDERLOIN
Pork tenderloin stuffed with spinach, bacon and parmesan cheese. Served with pomme puree and asparagus.
25
Glass Pairing: #123 Tiefenbrunner, Pinot Grigio 2018 Vigneti delle Dolomiti IGT, Italy $11
Bottle Pairing: Bin #111 Ponzi Tavola Pinot Noir 2017 Willamette Valley AVA, Oregon $14/glass $56/bottle
PARMESAN CRUSTED WALLEYE
Walleye coated in parmesan-panko breading, pan fried and topped with roasted tomato coulis. Served with rice pilaf and broccoli.
21
Glass Pairing: #122 Dr. Loosen Blue Slate Riesling Kabinett 2018 Mosel, Germany $14
Bottle Pairing: Bin #224 Serge Laporte Sancerre les Boursicottes 2016 Sancerre AOC, Loire Valley, France (WS:91, best from 2017) $52

DESSERT
FRENCH SILKE BROWNIE
6
See you soon!
330-334-3663
www.galaxyrestaurant.com
Welcome to the Galaxy Restaurant, Steakhouse and Banquet Center, Northeast Ohio's most unique restaurant and banquet facility. At the Galaxy, you will find three restaurants under one roof including the Circle L Steakhouse, the cozy Wine Room, and the exciting Galaxy Sports Bar & Patio. Plus, we offer the elegant Galaxy Banquet Center serving up to 500 people.
We are centrally located at the junction of I-76 and St. Rt. 94 (Exit 9) in Wadsworth, Ohio - just a short drive from Akron, Canton, Cleveland, Wooster, Medina, Barberton, and other Northeast Ohio cities. The Galaxy is nestled right between the Holiday Inn Express Hotel and the Comfort Inn & Suites Park Center Drive. The Galaxy Restaurant makes a convenient and easy to find location for an out of this world dining and entertainment experience.