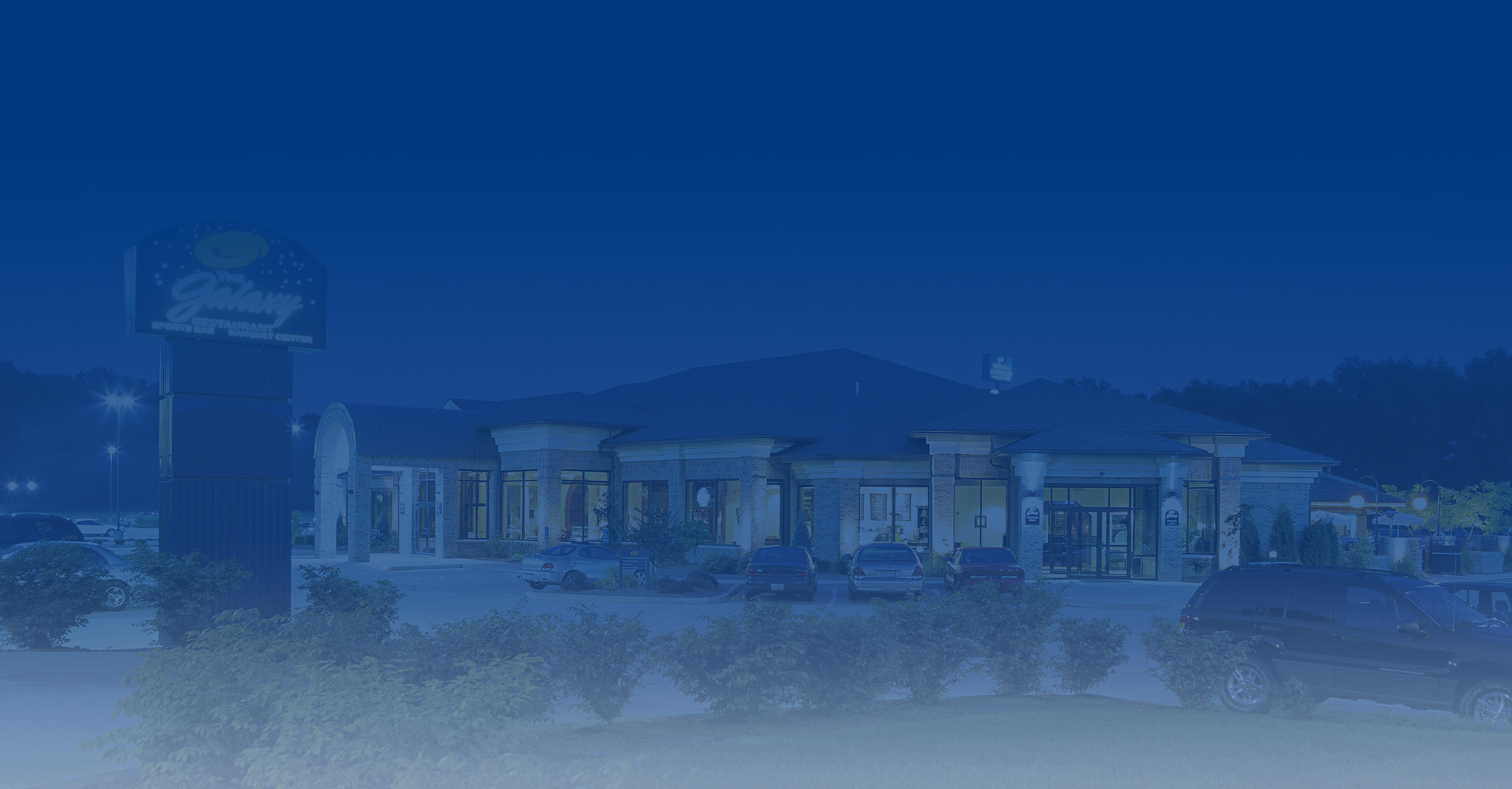 The Galaxy Restaurant is fully committed to the health and safety of our guests and staff in response to the COVID-19 pandemic. We have expanded our sanitation practices in compliance with ServSafe and CDC guidelines. This includes regular sanitation of all surfaces, door handles, surfaces, tables, seats, menus, even pens to sign a guest check. In our kitchen, all ServSafe guidelines are enforced. For our employees, we require any staff member presenting any symptoms of illness to remain at home and we complete temperature checks for every employee upon arrival. We have installed ActivePure air scrubber systems in our HVAC ventilation systems. We are committed to making dine-in, carryout and delivery services as safe as possible during this challenging period.
On Sunday, March 15th, as directed by Governor Mike Dewine, the Galaxy dine-in areas, Sports Bar, Steakhouse, Wine Room, and Banquet center closed at 9PM. We remained closed until the Governor announced restaurants were able to open outside dining only on Friday May 15th, and then inside dining on Thursday May 21st. Rest assured, the Galaxy will remain engaged with our customers and keep you informed about our status and safety measures as we all work through this unprecedented period. We look forward to seeing you again in a safe manner.
Safety steps for customers and staff:
Training for our employees on maintaining a safe and hygienic workplace and environment for our guests.
Specified intervals for frequent cleaning and disinfection of high touch point areas throughout the day including general public areas, door handles, restrooms, railings, pens, and any other item the guest may touch.
Daily and frequent sanitation procedures for restrooms, kitchens, lobbies, host stands, service counters, and trash cans.
Complete sanitation of every guest seating to include, all seating surfaces, table surface, complete menu sanitation. Sanitation is a two step process. Initially items are cleaned with an approved germ killing sanitizer. Then a second food safe sanitizer is used to make a final cleaning. Clean wrapped silverware will only be brought to the table upon actual seating. All other items have been removed from our tables.
QR Code menus for viewing on your device.
Numerous and accessible hand sanitizer locations throughout the building.
We have installed ActivePure air purifiers in our HVAC ventilation systems which have been scientifically proven to reduce COVID-19 on surfaces and in the air. For more information see https://www.galaxyrestaurant.com/Article.aspx?id=248
Quick response to spills, trash and other situations.
Social distancing - All of our rooms and seating include 6 feet separation and/or barriers installed to create separation. In addition, floor markings note areas of separation for easy navigation. Also, signage is posted around the facility to assist with social distancing.
Curbside pickup is available for carryout orders, use one of the designated curbside parking spots 1-6 located in front of the restaurant.
COVID-19 symptoms are posted - We ask anyone not to enter if symptomatic. We ask everyone to do your part to assist with social distancing. Do not enter the building if you are symptomatic) or exhibit one or multiple of these symptoms: Cough, Shortness of breath, Fever, Chills, Repeated shaking with chills, Muscle pain, Headache, Sore Throat, New loss of taste or smell (Symptoms may be mild or severe and may appear two to 14 days after exposure to the virus.)
As we continue to monitor developments and navigate through these challenging circumstances, we want you to know that you can rely on us to always put your health and safety first. Thank you for trusting in us and we look forward to seeing you soon.