Think Spring Wine Tasting - Wednesday, May 15, 7:00 PM
Join us for a casual wine tasting as we Think Spring. We will offer the following wines along with some light appetizers, in the Cellar Room of the Galaxy. Reservations are limited. Cost is $40/person.
Bluebird Cuvee Sparkling, Raeburn Chardonnay, Rombauer Sauvignon Blanc, Tiffenbrunner Pinot Grigio, Dr. Loosen Blue Slate Riesling, Klinker Brick Rose of GSM, Rabel Rose of Syrah, Send Nudes by Sexual Chocolate Rose of Pinot Noir, Le Charmel Rose, Substance Cabernet Sauvignon, Deloach Pinot Noir, Cashmere Red Blend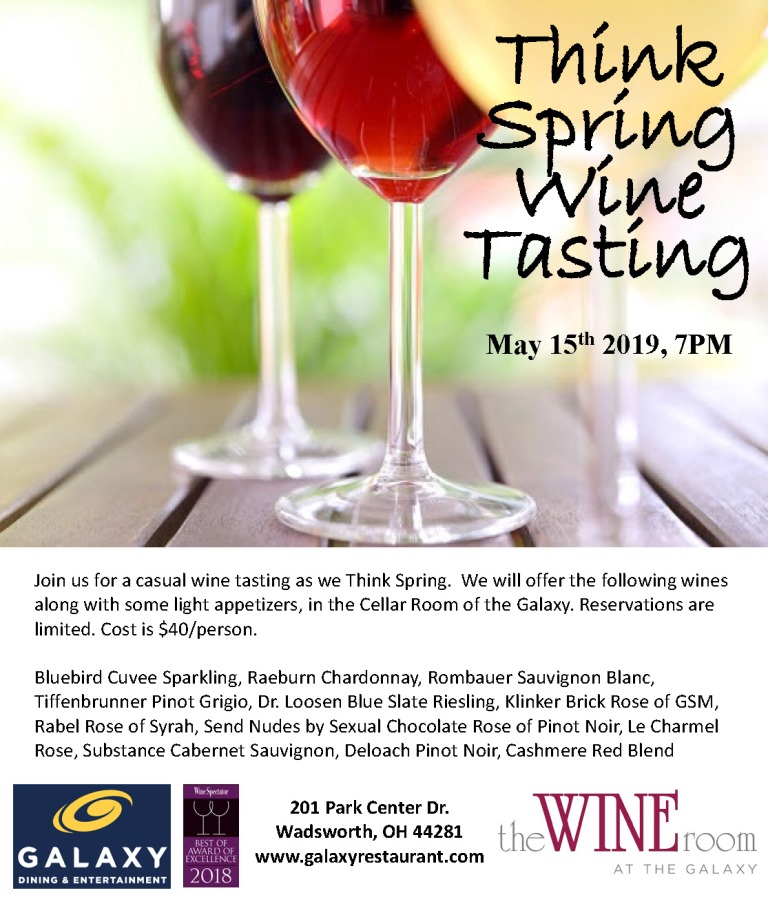 Ticket Information
To view available seats and/or purchase tickets for this event, please enter the number of tickets and press the 'Continue' button.