Thirsty Dog beer dinner at the Galaxy - Friday, February 24, 7:00 PM
Please join us Friday, February 24th at 7:00pm as we combine our efforts and passion about food and beer with Thirsty Dog brewery. Price is $49, plus tax and gratuity. You can put your name on the reservation list below. No payment is needed for reservations, cost plus tax and gratuity will be collected the night of the event.
Menu
Starter
Bacon-Jalapeño Lager and Cheese soup
- Labrador Lager
First Course
Raspberry Salad w/ Dandelion greens and Arugula
-Unleash the Flavor Raspberry Ale
Second Course
Smoked Salmon w/ dill caper aioli
-Siberian Night Imperial Stout
Third Course
Pork Shoulder Slider w/ Citra Dog-Slaw
-Bernese Barleywine Ale / Citra Dog IPA
Fourth Course
Broiled Limousin Ribeye w/ Green Peppercorn-Porter Demi-Glace
Old Leg Humper Porter
Dessert
Chocolate Stout Bundt Cake w/ Mint Ganache
Old Choco Mint Chocolate Milk Stout
CHEERS!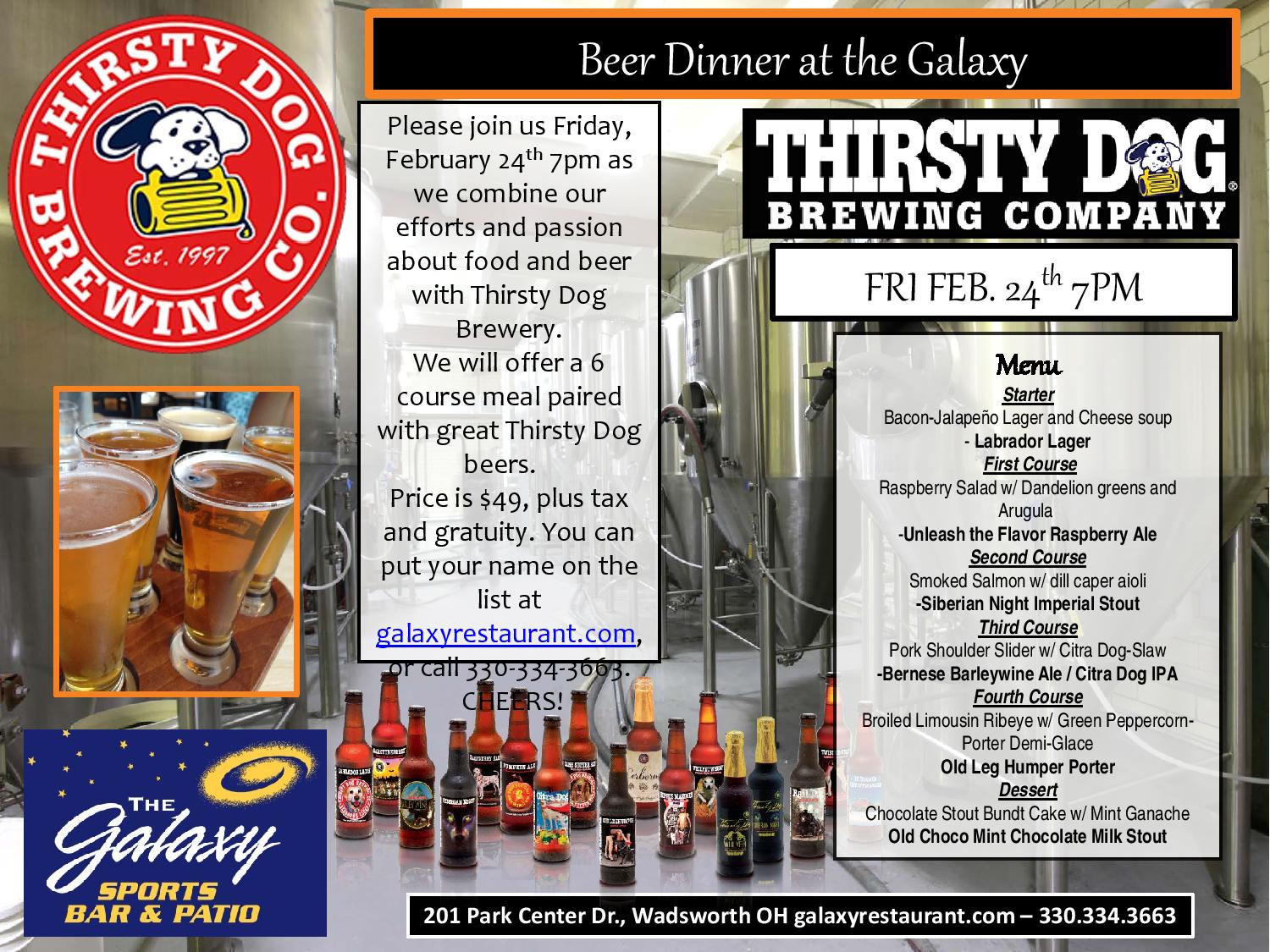 Ticket Information
To view available seats and/or purchase tickets for this event, please enter the number of tickets and press the 'Continue' button.